I started Water Babies as a parent with my eldest son Nathan, 13 years ago. I will be completely honest, I didn't do it because of all the benefits for the baby, I did it because two of my friends had signed up and I didn't want to miss out on an opportunity for some social interaction for me!
From our first lesson with Water Babies I was hooked...
I loved seeing Nathan progress. I loved the confidence that it brought us both in terms of water safety. I loved that it was our half an hour each week. No phones ringing, no distractions - just us, being led by the most knowledgeable, calm and relaxed teacher.
I loved it so much that I put my second baby on the waiting list before he was born. I knew that if there was one thing I was going to do with him - it was going to be Water Babies!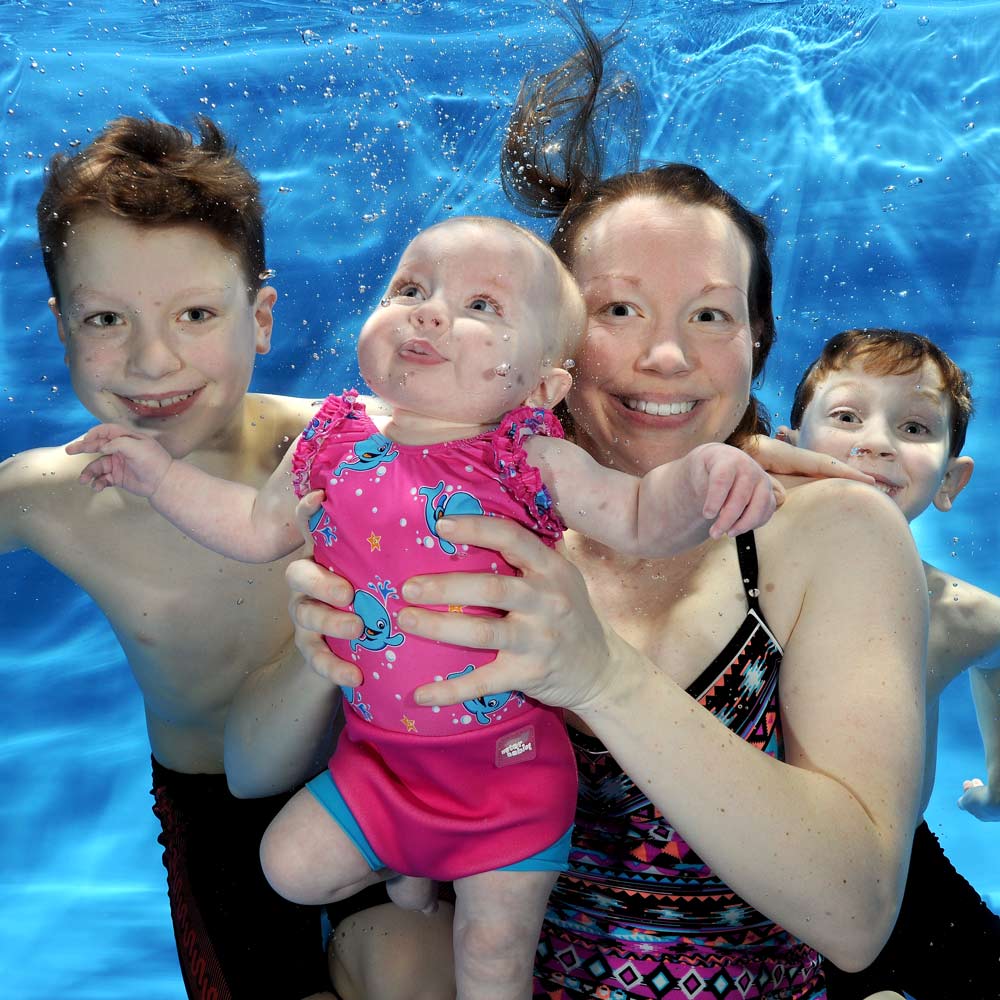 Daniel came along and he didn't settle in the water as quickly as Nathan had. He wasn't ready for the first opportunity we had to do a photo shoot. He cried through a fair portion of the lessons during our first term. But having seen how much it had benefited Nathan, I didn't give up and during the second term something clicked. Despite the wobbly start, Daniel turned into an amazing little swimmer, swimming lengths of the pool unaided at just 3 years old.
It was while Daniel was swimming with Water Babies that I had a crazy little idea that I would like to work for Water Babies. I had fallen in love with it, I loved the company, I loved the attention for detail the lessons had, I loved everything about it.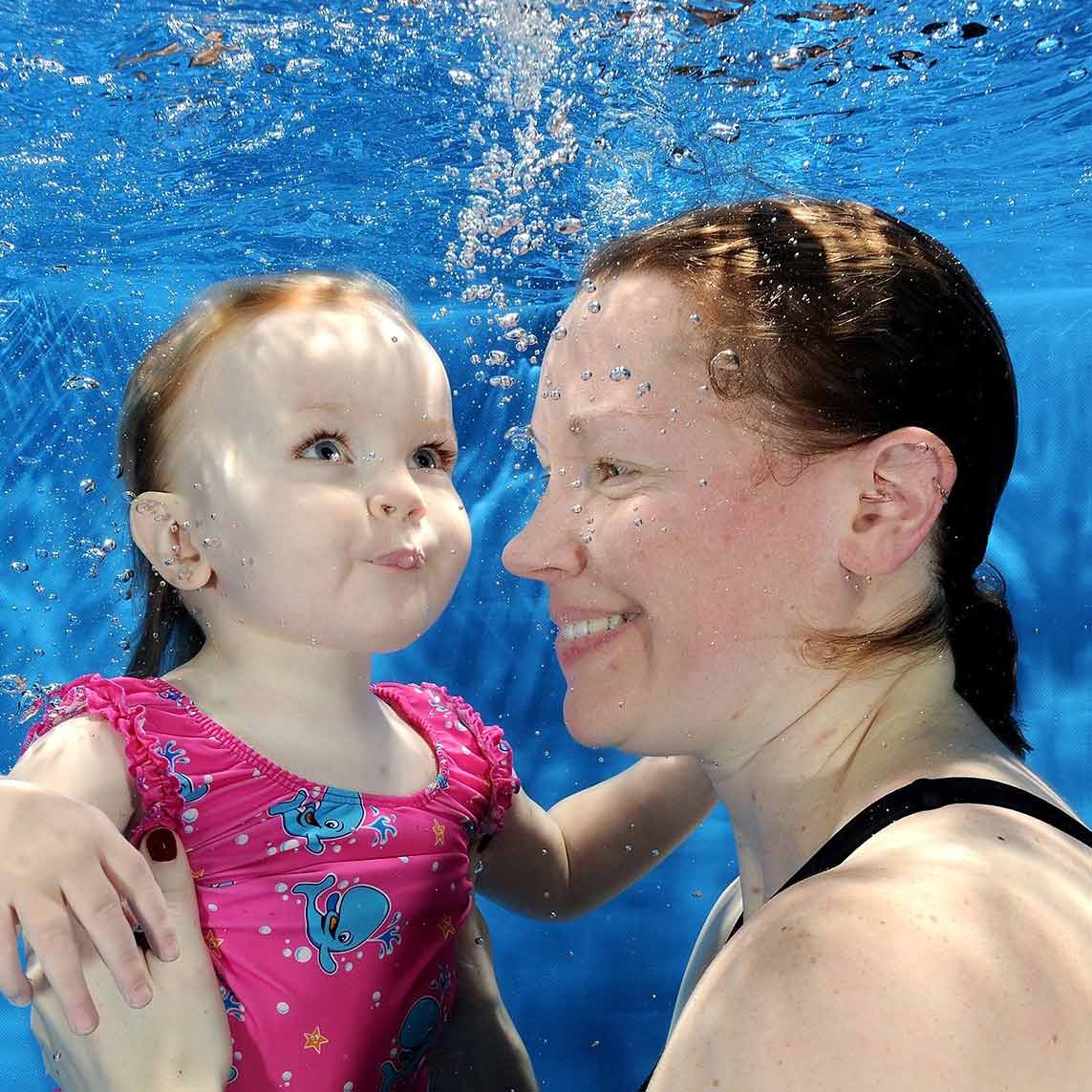 I already had a career as a nurse. I was steadily climbing the career ladder and was Deputy Sister on an oncology ward but I was determined I could do both jobs alongside each other. And so I did!
It's now over 7 years since I was in Devon on my week long Water Babies residential course, having already qualified as a Level One and Level Two Swimming Teacher locally.
The training involved was intense, hard work, exhausting, but 100% worth it!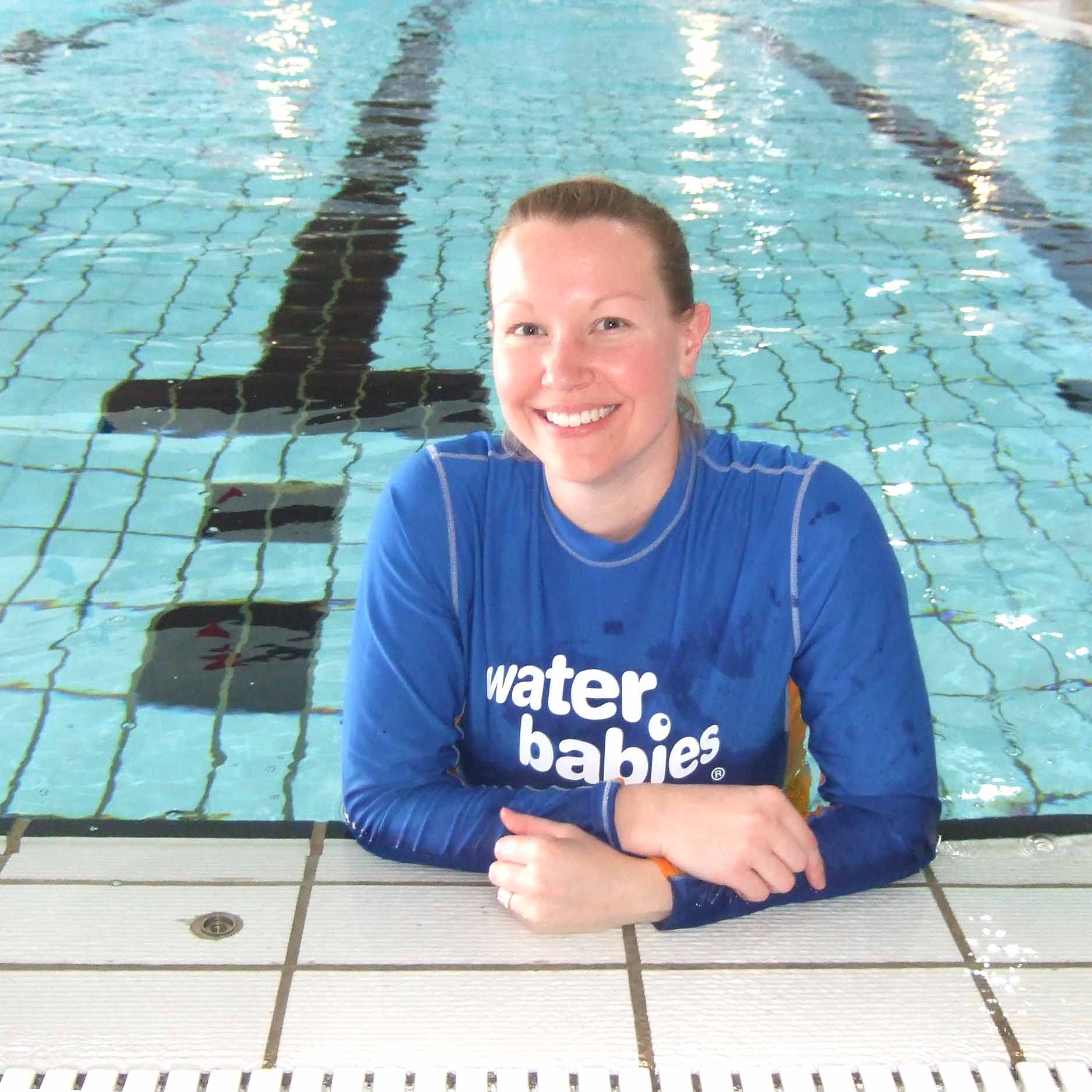 For 2 years I happily worked as a nurse during the week and taught Water Babies classes at weekends. The moment I see a child swim independently on the surface of the water is the most rewarding part of the job. No matter how many children I see do this, it never gets old and the feeling of pride is immense.
My Water Babies teacher journey didn't end after 2 years – it got even more exciting! The current franchisee for the area had decided it was time to move on and was selling the business.
So I had another crazy little idea that I could buy it...


I love a challenge and I loved everything about Water Babies so the thought of having it as a full time job was so tempting. So a few phonecalls to Head Office, and another road trip down to Devon to see Paul, the Head Honcho, and before I knew it I was handing in my notice at the hospital and starting the process of training to become a Franchisee.
Teaching as a franchisee is a little different as I often jump in to classes I don't regularly teach to cover sickness. Whenever I go out to a pool to teach it reminds me why I fell in love with Water Babies. Seeing so many children learning to swim and be safe around water, and enjoying every minute of it is the reason I get up in the mornings!